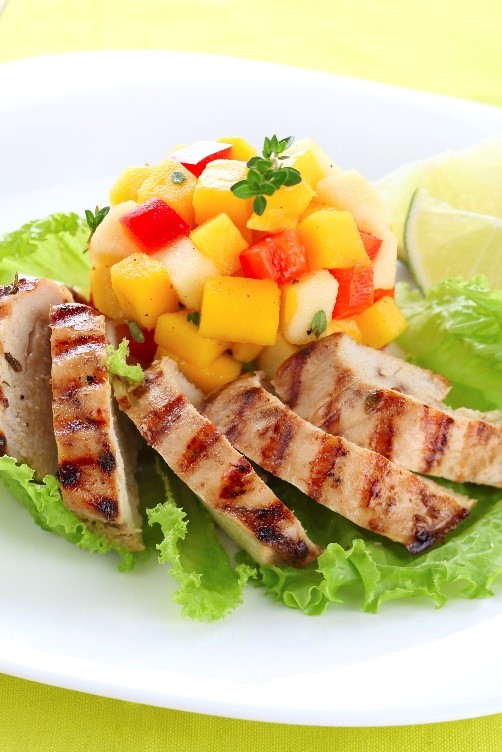 Chicken and Mango Salad – Mid-week recipe
Chicken and Mango Salad - Mid-week recipe
What Could Be Better Than Sitting Out In The Garden, In The Evening Sun Enjoying A Delicious, Healthy And Home Cooked Meal?

Ingredients
Dressing
1 mango, peeled, seeded and cut into large chunks
1 tablespoon orange juice
1 tablespoon fresh lime juice
2 tablespoons apple cider vinegar
2 tablespoons olive oil
1 tablespoon honey
1 teaspoon sea salt
Salad
Grilled chicken breast, sliced (allow 1 chicken breast per person)
200g fresh spinach
Large handful chopped kale
1 small red onion, sliced
1 handful fresh blackberries
½ mango, peeled, seeded and chopped
½ cucumber, sliced
½ cup walnuts
Instructions
In a high-powered blender, purée the mango. Add the remaining ingredients and purée until smooth.
To make the salad: In a bowl, combine all ingredients and toss until well mixed.
Pour the dressing over the salad and toss well.