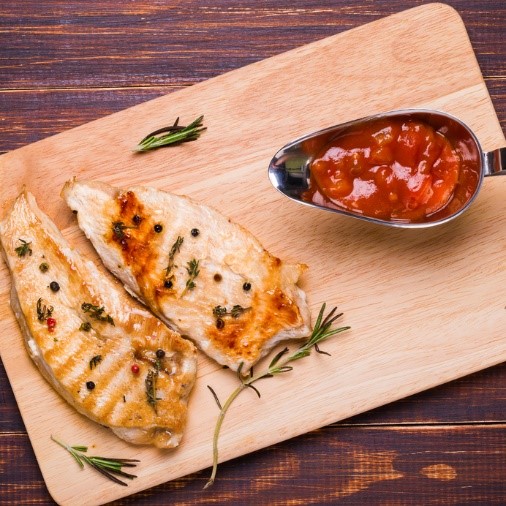 Healthy Barbecue Sauce Recipe
Healthy Barbecue Sauce Recipe
The Sun Is Shining, The Temperature Is Rising And In True British Summer Style, It Is Time To Get The Barbecues Lit And Enjoy Al-Fresco Eating With The Family. So Rather Than Lacing Your Chicken And Meat In A Pre-Made Sugar-Loaded Barbecue Sauce, Why Not Try This Delicious Version? Here is a really quick and easy favourite of mine to serve with dinner – it's also very detoxifying as it uses cruciferous veg.
From Sarah Wilson – I quit sugar for life www.iquitsugar.com

Ingredients
Make a base tomato sauce using the following ingredients:
2 x 440g tins of peeled tomatoes or 675 mls passata
½ onion – chopped
75mls apple cider vinegar
1 tsp ground all spice
1 tsp ground cinnamon
1 teaspoon ground cloves
1 tsp cayenne pepper
Sea salt and black pepper
2 tsp stevia
Instructions
Bring all the ingredients to boil in saucepan, stirring to make sure all the spices are mixed together. Reduce the heat and simmer gently for about 50 – 60 minutes. You want the sauce tp reduce down by about half and be quite thick. Blend with a hand held blender or food processor and store in a clean glass jar for up to a month in the fridge.
To make your sauce a spicy BBQ Sauce:
Use 250 mls of tomato sauce and add 2 tbsp apple cider vinegar, 1 tsp Tabasco, 1 clove of garlic – crushed, 1 tablespoon paprika and 2 tablespoons chilli powder.
This makes about 300 mls which you can use for coating meat and chicken and sizzling on the barbecue!