Hi I'm Andrea
A Registered Nutritional Therapist with nearly 20 years of experience in clinical practice and a healthy infatuation with nutrition and health.
My purpose is to help you unravel the complexity of your health conditions and give you back your vitality!
I'm obsessed with well-being (my friends have told me that a lot)! I read a lot…. I'm constantly keeping myself up to date on the latest research and scientific news on everything and anything food and nutrition related. I scour Twitter feeds for updates from PubMed and I love reading science-based journals.
My background isn't one of a 'personal to me' experience, but of my eldest son who was born with a rare chromosome abnormality meaning he would have severe learning disabilities and complex health problems. You can read more about his story here  and how at the age of 28 years old he remains healthy, robust and free from all complex health problems!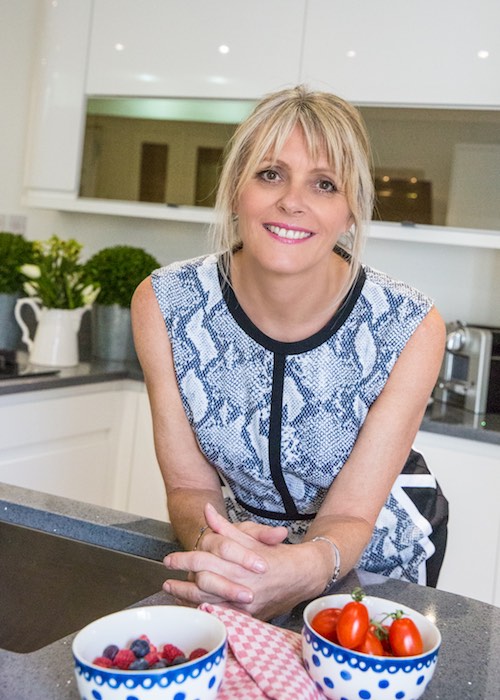 Personalised Nutrition
Each client that comes to me is treated as an individual; personalised nutrition  is just that. We all present with a different set of symptoms, with diverse lifestyles and assorted diets so providing expert nutritional advice is bespoke and tailored to meet your individual requirements.
One of the most important aspects to working with me, is that we have a rapport. My years of experience have taught me that we cannot "build Rome in a day" so, when you are ready to make some changes to your lifestyle and your nutrition, it is important that we have a chat first to make sure we are a 'good fit' for one-another. One off appointments don't work , so it is important that when you commit, you are creating a long term relationship with me to help you succeed with your health and wellness goals.
My Qualifications
I trained with the College of Naturopathic Medicine (London) back in the year 2000 when natural health was new to me and my family but I had witnessed something powerful had worked for my little boy. Initially, I qualified as a Naturopathic Herbalist and then following on from that I decided that Nutrition was more my style so I carried on with my training to become a Nutritional Therapist. I am registered with BANT and abide by their code of ethics and clinical practice.
In addition to my college training, I have attended some amazing conferences from experts around the world who are as passionate and 'obsessed' as I am about the health of their patients. Doctors and specialists at the forefront of nutritional medicine; in the field of gastrointestinal health, autoimmunity, mental health, functional medicine and nutritional science.
Tanya Borowski
Dr Tim Spector
Dr Michael Mosely
Dr Mark Hyman
Chris Kresser
Dr David Jockers
Dr Dale Bredesen