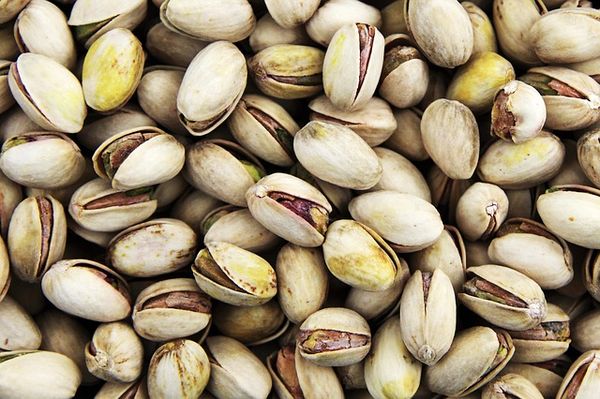 Throw It All Together Pistachio Salad!
Throw It All Together Pistachio Salad!
This Week We're Getting Our Chef Hat's On And Rustling Up Some Satisfying Meals To Give You Inspiration All Week! Today I thought I'd share a quick and easy 'throw it all together' Pistachio Salad. If you are following my Metabolic Balance Programme and you have completed phase 2 (strict phase) then you might want to try this out as a lunch-time variation.

Ingredients
2 endives – thinly sliced
50g pistachios – chopped
1 medium eating apple – thinly sliced
Salt and Pepper
Serving of mustard dressing (recipe below)
Instructions
2 teaspoons Dijon mustard
1 tbsp extra virgin olive oil
2 tbsp apple cider vinegar
1 finely chopped garlic clove
Salt and Pepper to taste
Combine all the ingredients in a screw top jar and shake vigorously to combine.
To make up the salad, combine the apple and the endive in a bowl. Add your dressing, season with salt and pepper, and top with pistachio nuts.
Serve with a portion of cooked chicken or turkey and enjoy!