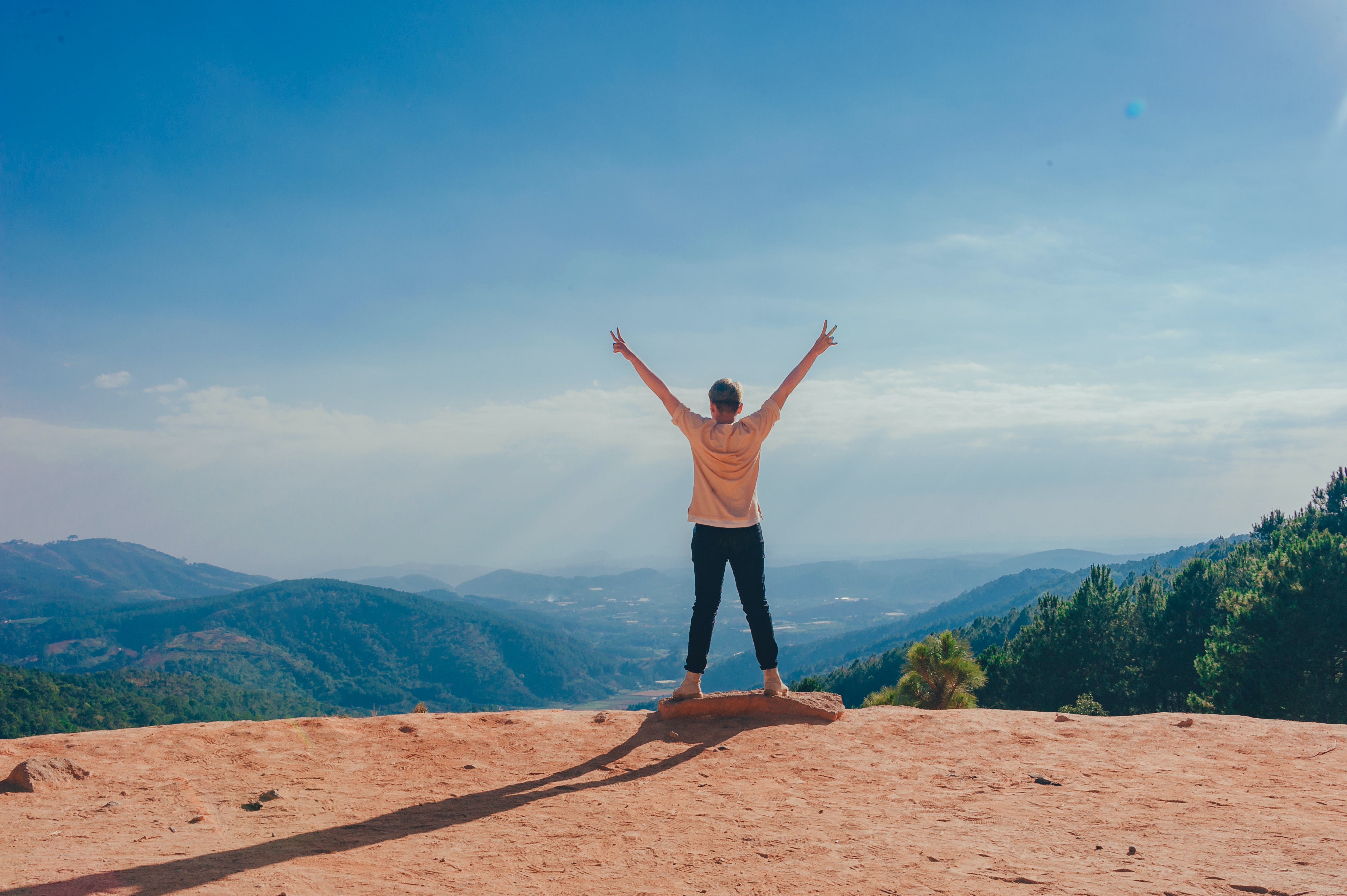 There's been far too much doom and gloom over the last year, it's about time we shared some good news! I wanted to highlight the various conditions I've helped clients to manage over the last year or so and how supporting your body and immune system from the inside out can transform your life! Take a look below at the inspirational stories from my clients.
Suffering with Chronic Lymphoedema
Tom has suffered with severe and chronic Lymphoedema since he was 7 years old. This causes severe swelling oedema of both legs and the only form of treatment available is compression garments, which are incredibly uncomfortable and restrictive.
He has taken the Zinzino Health Protocol for over 18 months now which consists of a high potency Omega 3 fish oil, which consists of a high anti-inflammatory prebiotic powder 'Zinobiotic'  which is food for the gut and a multi-vitamin and mineral with added immune support called Xtend.
Tom has taken all 3 products religiously over this last 18 months and for the first time in 15 years has had a significant reduction in swelling on both legs, in fact one leg is actually looking normal!
Rheumatoid Arthritis
Another great news story is from Ray, who was diagnosed with Rheumatoid Arthritis (an autoimmune condition) over 12 years ago.
He pursued the conventional route of pharmaceutical drug therapies which included methotrexate (a potent chemotherapy drug) alongside weekly injections of a biological drug to support inflammation.
He was very sceptical when it came to using a more 'natural' approach so, we used a Balance Test to establish levels of Omega 6: omega 3. This result tells us the condition of the cell membranes – using a laboratory based in Norway – and highlights what level of nutrients he requires.
His test based nutrition results came back as 14:1 (even with a cocktail of anti-inflammatory medications) and as such he decided to give the Balance oil and the Gut Health powder a go.
Cellular renewal takes time. It takes 120 days for new blood cells to be created. With this in mind, Ray used the products at the recommended doses and some 8 months later, has reported that he has been gradually reducing his medications (with his Doctor's permission) and is now completely drug free, pain free and symptom free.
It's a huge revelation to him and he's now continuing to take the products adding in the Xtend Multi Immune supplement so that he can be sure he has all the nutrients he needs for maintaining his immune health and preventing the autoimmunity problems of RA.
Weight Management
James was struggling with his weight for many years, at 58, a lifestyle of extensive travel, hotels and little time for planning or even thinking about food lead to him gaining weight and generally feeling lethargic and unfit.
He tells his story about his successful journey here:
I started my MB programme with Andrea mid pandemic. I was feeling sluggish, overweight, down on energy and looking back at pictures from that time – I looked in poor health.
I read about Andrea's story and her MB program and thought, what is there to lose (other than a few kilos). The pre-test was thorough but simple to follow. I set my targets, the blood test results were dealt with quickly and dietary requirements set out in detail.
I'm not going to lie – the first couple of weeks were tough, but once I saw the weight dropping I gained momentum, although Andrea was later to explain that the weight loss was actually a by product and additional benefit of the MB program.
As with most diets, the weight dropped reasonably quickly to start with then slowed as my body started dealing with the nutrients it was now able to absorb as a result of eating the right quantities of the right foods at the right times and at this point, I began to feel better overall.
All the things that had been weighing me down before began to improve – energy levels improved, breathing became less laboured, I felt generally better about myself – as well as the weight dropping off, my exercise became easier and my joints ached less which meant I felt like exercising more and I felt on an upward spiral for a change.
It is so easy for these things to creep up on you un-noticed – and to take a look at yourself and decide you want to change is a big step – after all, you don't look any different than yesterday, your joints don't ache any more than they did yesterday. Its only when they start to feel better that you realise what a mess you were (At least in my case). and I was actually eating MORE than before – just differently, properly.
Now, I am allowed my treat meals but I generally choose something healthier, I try to eat at the right times and the right proportions of Proteins and carbs – I still live, I still enjoy my food and I know that if I have a 'blow out' my body will tell me and I will pay for it. I also know that a few days eating 'properly' will put things right.
The one thing I struggled with was my basic lack of making the ingredients interesting but Andrea was on hand at regular intervals to give ideas, and I understand recipes are soon to be an additional service – I would definitely have paid extra for that!
So glad I did the course – and for me, well worth every penny – the biggest cost has been the new wardrobe – but I'll take that over feeling lousy any day of the week.
Thank you Andrea
Metabolic Balance Success
Sue is another client who has found success in weight management and a health makeover with the Metabolic Balance Programme, she shares her experience below.
Despite being a very active person (cycling 60+ miles weekly), I have always really struggled to lose weight. A friend of mine recommended Andrea and the Metabolic Balance programme, and I'm so grateful that they did.  Both Andrea and the programme are amazing.
She is really knowledgeable, and she took the time to research a rare condition that I suffer with, and suggested some supplements which have really helped. This isn't just a weight loss programme, it's given my diet structure, and made it easy to adapt into my life.  I have lost 22 pounds and am now comfortably in a dress size lower.  Thank you Andrea!
Time to take action!
Can see some of yourself in the stories above and the conditions mentioned? I welcome anyone who is experiencing discomfort, suffering from chronic conditions or difficulty managing weight to get in touch, we can have a conversation and discuss your needs and how you too could change your life.