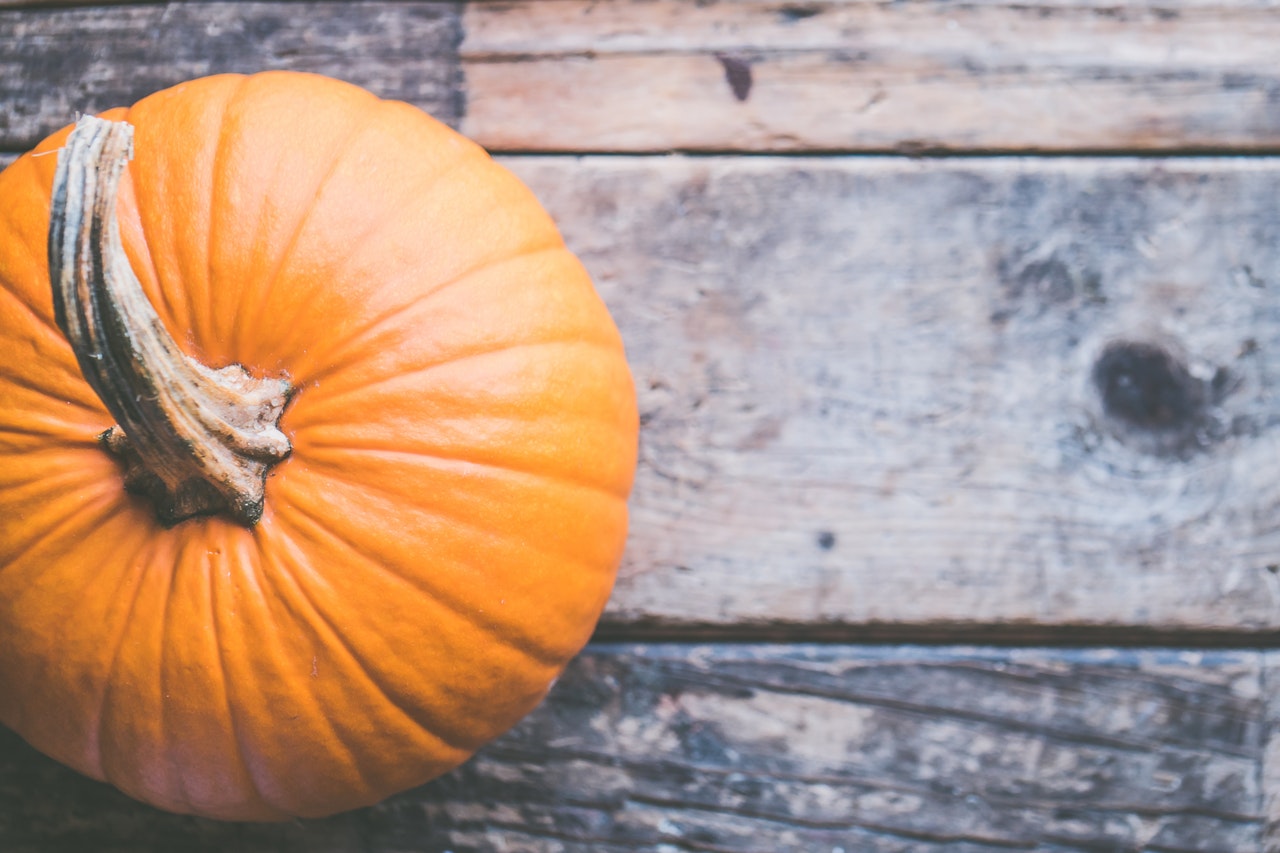 Autumnal Stuffed Pumpkin
It's that time of year where we start to crave comfort and warmth, it's getting darker earlier and there's tons of delicious seasonal fruit and veg for us to try.
For a quick, cosy weeknight supper I've been raiding my local greengrocers for some lovely pumpkins and squashes.
The smaller versions make great individual 'bowls' but you could try this recipe using a medium pumpkin or butternut squash cut in half.
Ingredients
1 medium pumpkin or butternut squash or 2 munchkins
100g brown rice
2 garlic cloves, finely chopped
1 onion, finely chopped
1 tsp tahni paste
1 tsp chipotle paste
2 tbsp tomato puree
300ml vegetable stock
100g red lentils
2 spring onions
3 carrots, rainbow variety if you can source these
Instructions
Set your oven to 200c or 180 fan. Remove the top from your chosen squash or cut down the centre if you're using Butternut so you have two halves. The idea if you're using a pumpkin is that we're going to stuff the remaining ingredients into this so it acts as an edible bowl.
Scoop out any seeds or pith (don't forget to keep the seeds for roasting and using in other recipes!) and then rub the inside of the pumpkin with olive oil. Roast in the centre of the oven for about 45 minutes until tender, in the meantime you can prepare the rest of the ingredients. Check your squash after 20 minutes, you may need to reduce the cooking time, after all, each one will be different!
Rinse the rice and cook according to the instructions on the pack. Chop the carrots into small chunks. Heat a little olive oil in a large frying pan and cook the garlic, onion and spring onion until golden then add the carrot and fry for a further 5 minutes until it starts to soften. Add the tahini, puree and chipotle and stir to coat the vegetables. Season with salt and pepper as needed.
Add in your lentils along with the stock and reduce to simmer until the vegetables are soft and the stock is absorbed, around 20 minutes. Add in the rice and stir to combine, you can use all lentils or all rice if you'd prefer.
Once your squash is tender, remove from the oven and fill with your lentil and rice mixture. Top with some fresh coriander and a sprinkle of Parmesan if you like. You could also try adding in paneer or additional veggies such as spinach, tomatoes and peppers.