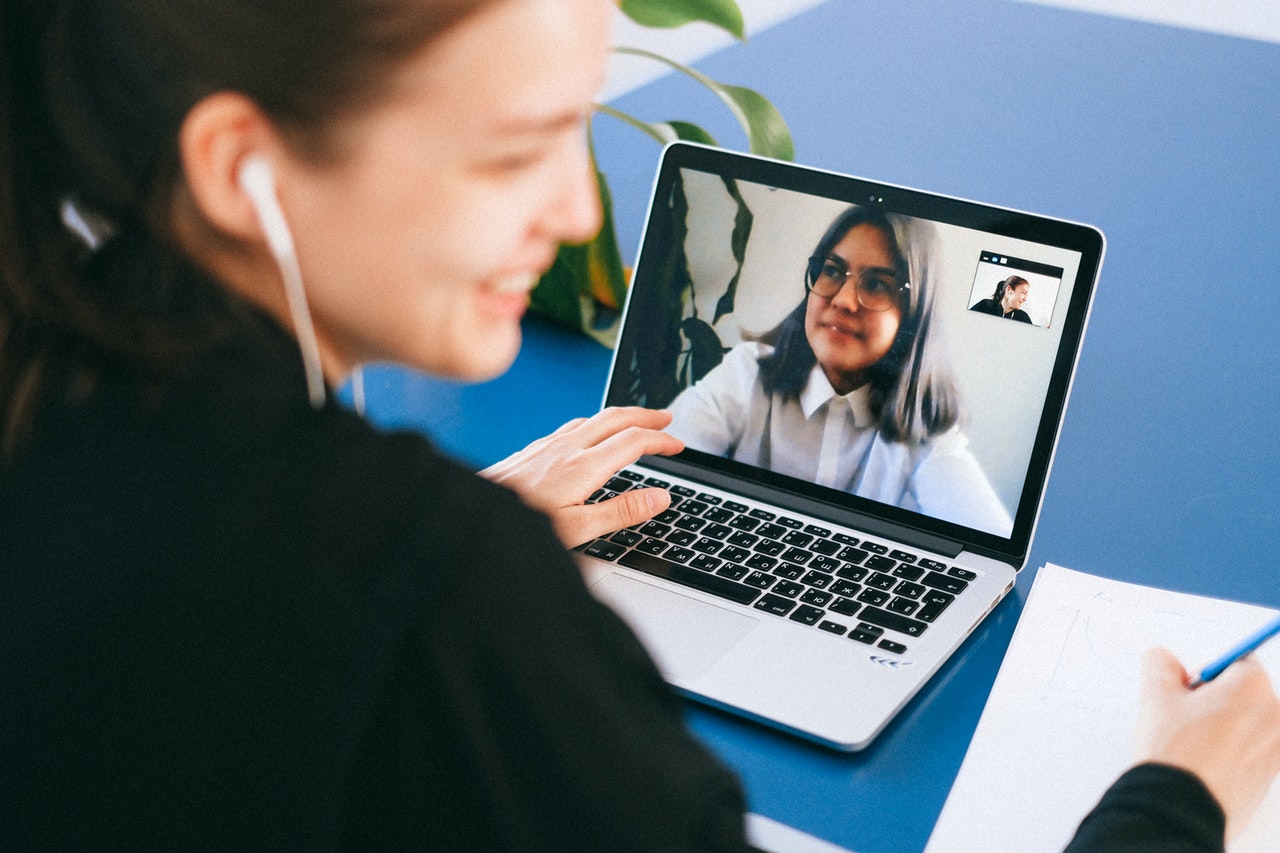 How We're Embracing E-Health
Well, I have lots of news for you this month.  With so much going on in the world, I am fully aware that there is more than enough 'news' but hopefully, I can bring you some useful guides and information, as well as a few updates for your health and wellbeing. 
We are all aware of the world's current health situation but in particular our own country's coronavirus pandemic. This virus has had a huge impact on everyone's lives, from working, to the closure of businesses, our health and sadly for far too many, the loss of our loved ones. We are all missing our families, and our social outings, but, change will happen soon so there is some light ahead. 
There have been many positives from all of this too. I have seen nature in abundance; wildlife springing into action busy nesting and watching fledglings take their first flights. I've never had the time to sit and watch this natural occurrence ever before. Many of us have been at home with time to think, reassess, focus on different activities or learn something new. I'd love to hear from you about what your experiences have been during this lockdown. 
Its been a time of self-reflection, space to 'think' and allow for clarity to help with thoughts and pathways for venturing into new spheres. Education and learning in different topics; the challenges of food and grocery shopping along with caring for our elderly relatives and neighbours. 
So, my newsletter this Spring is brimming over with some helpful advice on your immune health support and how we can all take care of our general health and wellbeing.  Also an exciting new venture for me and my practice and with online calls and programmes becoming the new norm, I thought I'd jump on the bandwagon and join in. 
So read on to find out more: 
Henley in Arden: The practice at 50 High Street remains closed until further notice and to keep all clients safe and secure to comply with Covid-19 guidelines and adhere to the recommendations from BANT (professional body).
Online Consultations: All consultations are currently being delivered via online video calls – using Zoom or similar. Sessions can be booked using the Practice Better Portal. You can select an appointment using the app or via the website – details for downloading the Better App and using the website can be found here  
Health Packages: Based on customer feedback, I now offer packages for nutritional health consultations. 3 options are now available for booking a variety of health packages consisting of an initial consultation and a variety of offers to suit your requirements for overcoming your health problem. Click here to find out more about what is on offer. 
Weight Loss Programmes: Weight loss coaching is available via online video consultations. We have a great new system up and running to make your process for booking and mentoring as smooth as possible. You'll receive a great introductory toolbox filled with everything you need to get started. Different packages are available.  Weight Loss Coaching can be booked here  
ZinZino Discovery Calls – a free 15 minute call much like a 'virtual walk-in' chat with a Nutritionist to chat around the best health and nutritional options for you. Our best selling Omega 3 Balance Oil is suitable for everyone but to get the best out of this product, we advise testing before and after – book your call to find out more.  
Membership site: a new membership site is under development with useful content, programmes, and courses covering a wide variety of health topics. This has been created to help you learn and develop your knowledge and understanding of how nutrition can impact your health and wellbeing.  
I've kicked off with a FREE Lesson on Boosting Your Immune Health in Preparation for Post-Lockdown exposure. Click here to take a look inside my Nutrition Vault. 
I would love to know what topics or subject matter you would like to access on here. Please do email me and let me know your ideas. 
Current offers: 
Meal prep basics for Weight Loss

 

Mastering y

our cravings – once and for all

 
If you are unsure what would be best for you at the minute, book in a free discovery call here and we can discuss your needs further.