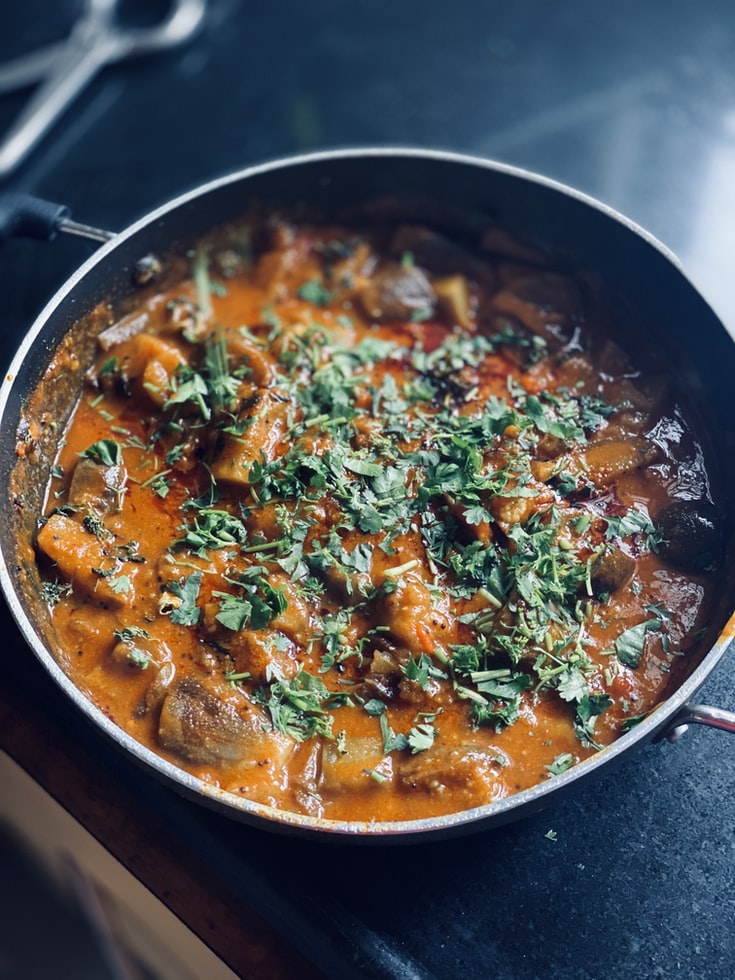 Gingered Beef Or Lamb Casserole
Gingered Beef Or Lamb Casserole
I recently attended a cookery demonstration day run by the fabulous Christine Bailey, a Nutritionist with over 20 years experience. She ran a course on 'cooking for clients with adrenal fatigue/CFS or M.E. So, I would like to share with you a delicious (and I tasted it myself), nutritious recipe for Gingered Beef or Lamb Casserole.

Ingredients
1 kg braising beef or lamb cut into chunks
Flour for dusting
Salt and pepper
Coconut oil
3 red onions chopped
3 garlic cloves crushed
1″ piece of ginger grated
2 tsp cumin ground
Dash of turmeric powder
300mls red wine
300mls beef stock
300g prunes ready to eat
1 tbsp pomegranate molasses
Pomegranate seeds to decorate
Instructions
Dust the beef in the flour and season. Heat a little coconut oil in a large casserole dish. Sear the meat until golden brown. Remove from the pan. Fry the onions, garlic and ginger for 5 minutes then add the cumin and turmeric.
Return the meat to the pan and add the stock and wine. Bring to the boil, then add the prunes. Cover and simmer for 1.5 hours. Add the molasses and cook for a further 15 minutes until tender. Sprinkle over the herbs and pomegranate seeds to taste.