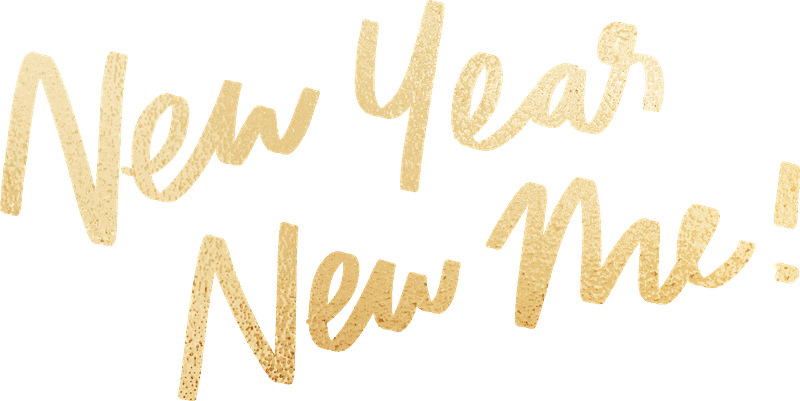 A year of success stories!
I measure my success by the number of clients who have manged to achieve their health goals! And this year has been the best by far.
I love my job.
I love the fact that I am able to help inspire and empower people to look at other ways to improve their life and their longevity. So, what better way to finish 2019 with a few stories of success from a handful of my clients.
I've helped more than 300 people this year and I see a complete myriad of complaints from very rare conditions all the way through to things like IBS, alongside the ever popular weight loss. Whatever the condition or health concern, my approach is always to look at the root cause of the problem and strip back the layers to heal from the inside out.
This can be obscure sometimes – like treating the gut for eczema conditions or checking hormones when feeling exhausted and fatigued. I use a model known as Functional Medicine and my years of experience using nutritional therapy as a tool to support the body back to health.
So here's a selection of short case studies from a few of my clients who have benefited from my support.
Hannah had struggled with her weight and was frustrated by her efforts at trying a number of ways to get the weight down but without success. She had tried the usual approaches that many dieters use – the calorie reduction, increased exercise, but nothing seemed to work. We sent off her bloods for analysis and they showed she was suffering from increased inflammation and her hormones were a little out of balance. So, we decided to follow the Metabolic Balance weight loss programme and here is her feedback after losing most of her weight and achieving her weight loss goals.
I made an appointment with Andrea because I was at a dead end with dieting and struggled to form a long term, balanced and healthy approach to nutrition. Andrea gave me a personalised meal plan with delicious recipes and constant advice and encouragement throughout the process. Following her plan I lost 20kg in three months and am continuing to maintain a healthy lifestyle and work towards my nutrition goals. I cannot thank her enough for the physical and emotional improvements she has made in my life and deciding to follow her process was the best decision I have ever made!
Michelle suffers from a rare but chronic condition which affects her life daily. My goal was to find as much research and information regarding her condition and to give as much nutritional support as possible. In many cases like this though, the root cause is often the one that is most difficult to overcome. Chronic daily stress has a big impact on health and although we have made a few improvements, the stress is the one thing that still requires attention and support. But knowing this, Michelle is now approaching her daily life differently wherever she can.
Thanks to Andrea, I have found her inspiration and encouragement to help combat my health problem. I have been given lots of good information and have widened my knowledge of nutrition greatly. Thankfully, I feel together we can help to alleviate my symptoms.
Melanie came to see me regarding her menopause symptoms of severe and frequent hot flushes and menopausal weight gain. She was incredibly uncomfortable and distressed about these debilitating symptoms. They kept her awake at night and as a result, she was tired and stressed, which clearly was making things worse.
We identified that her main worry was the unusual, rate of weight gain, so working together we created a plan that Melanie was easily able to follow and incorporate into her busy working life. She travelled a lot with work and needed an approach that could adapt to her overnight stays in hotels and flights.
We used foods and nutritional supplements to help get her hormones back in control, which worked quickly and as a result her energy levels returned, her sleep improved and gradually she lost all the weight, returning to her pre-menopause size.
She has now reported that she has no menopause symptoms at all, no need for any HRT intervention and she is maintaining her weight with the food recommendations and exercise programme.
Here's some feedback from Melanie – looking amazing!!
Jane had suffered for over 20 years with 'tummy troubles.' Her life was affected by this and she was unsure about which foods she could eat – everything seemed to be reacting and causing her severe pain and discomfort. The Doctors had written this off as IBS and so she controlled her symptoms using medication and food avoidance.
One simple tweak of her diet made all the difference and within 10 days of following this dietary approach she felt the best she had for many years and her symptoms began to subside. We followed this with a gut microbiome test which highlighted a number of reasons for her discomfort and symptoms.
Gut health is an area that requires investigation – symptoms don't always tell us the complete picture. So when we tested Jane's gut, we could see a number of pathogenic bacteria and parasites that were clearly thriving and causing much of the problems. By using my Gut Restoration Programme, we worked together using herbal antimicrobials, nutrients and foods that would allow the gut to be restored and repaired.
3 months on and she's feeling great, her 'tummy troubles' are a thing of the past. She now knows what foods trigger her symptoms and as a side effect of improved gut function, she lost weight too.
I have lots of plans for 2020 to try and help more people – education is key to health and longevity so my goals for next year are to teach and empower more people – so watch this space. Follow me on Facebook, Twitter, LinkedIn and Instagram and of course email by using the sign up box in my website footer.
If you are interested in booking a consultation for 2020 click here to access a list of my services and packages. Please do send this email to anyone you think may benefit from help with their health and well-being and help them make 2020 a healthy happy year!
Wishing you a very prosperous and healthy new year.