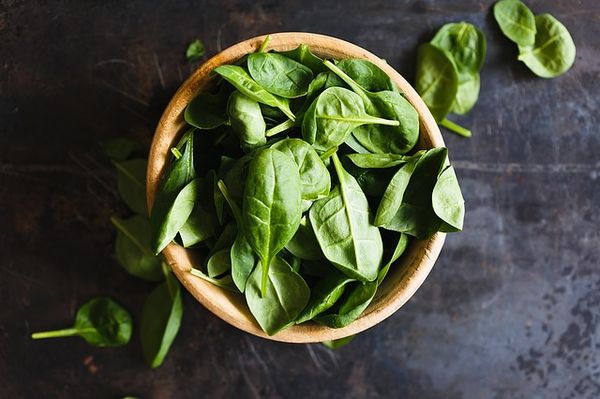 Spinach and Kimchi Frittata
Spinach and Kimchi Frittata
Using fermented vegetables in your daily eating regimen is important for gut health and immunity.
This breakfast frittata incorporates two ingredients – spinach – a nutrient rich superfood and kimchi – Korean fermented vegetables – probiotic rich for helping gut health.

Ingredients
Takes 5 minutes to prep and 20 minutes to cook
6 large eggs
125mls full-fat coconut milk
½ tsp sea salt
¼ tsp black pepper
1 tbsp butter (preferably grass-fed source)
6 large handful of baby spinach and 125g drained kimchi
(Kimchi is available from larger supermarkets, Korean/chines food grocery stores )
Instructions
Preheat the oven to 180 C
Whisk together the eggs, coconut milk, salt and pepper.
In a frying pan that can also be used in the oven, warm the butter and add the spinach and stir until it is wilted. Pour in the egg mixture, add the kimchi and stir evenly.
Transfer the pan to the oven and cook until the centre of the frittata is firm to touch and the eggs are fully set – about 15-20 minutes.
Allow the frittata to cool slightly and then loosen it from the pan and cut into 4 wedges – serve hot or at room temperature.