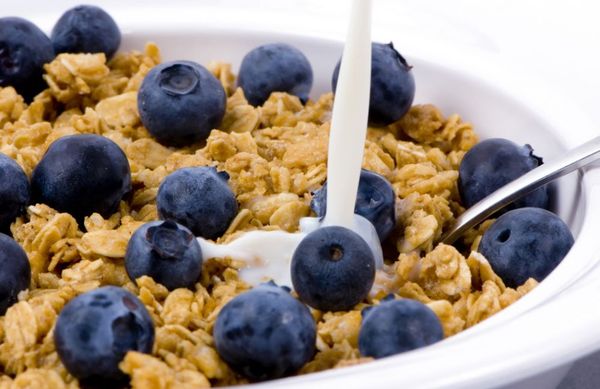 Gluten-free Bircher Muesli
Bircher muesli was introduced by Maximillian Bircher-Brenner for patients going through his healing therapy in hospital. If, like me, you try to avoid grains1 tbsp pumpkin seed and cereals, then this version of Bircher Muesli is a great alternative.
This muesli provides you with lots of fibre to support the digestion, plenty of omega 3's to reduce inflammation and a healthy cardiovascular system  and keep your energy levels buzzing for teh morning without feeling hungry.
Serves 1
1 tbsp ground flaxseeds (linseeds)
2 tsp chia seeds
1 tbsp pumpkin seeds
1 tbsp sunflower seeds
1 tbsp sesame seeds
1 tbsp goji berries
1 tbsp cranberries
60-80 mls almond milk or orange juice
1 large eating apple – grated (skin on)
125g fresh fruit – berries, kiwi, mango, papaya
2 tbsp natural bio-live organic yogurt or coconut yogurt if dairy free.
Method:
Soak all the seeds and dried fruits in teh orange juice or almond milk (as you choose) for a minimum of 1 hour or overnight in the fridge.
Add the grated apple and fresh fruit.
Incorporate the yogurt or enjoy with extra almond milk.
NB: If you suffer from digestive problems – try adding kefir to the mixture to add probiotics and natural bacteria.
If you are following a paleo style diet or you are wanting healthy alternatives for lunch times, these turkey burgers or 'patties' make a great prepare-ahead dish which you can easily heat up in a frying pan or oven.
400g turkey mince
3tbsp fish sauce
2 cm piece of root ginger
2 spring onions – chopped
1 garlic clove – crushed
1 tbsp coconut aminos (similar to soy sauce)
coconut oil for frying
Salsa:
¼ finely chopped fresh pineapple
½ chopped avocado
1 red onion
handful of coriander leaves
juice of 2 limes to taste
Method:
Burgers- place all the ingredients in a food processor and process until thoroughly combined. Shape into little patties or mini burgers. Heat some coconut oil in a frying pan and brown the patties all over for approx 3 minutes until the mat is cooked through.
Salsa- Make up the salsa by mixing all the ingredients together and serve with the patties.
Serve with a selection of roasted vegetables.