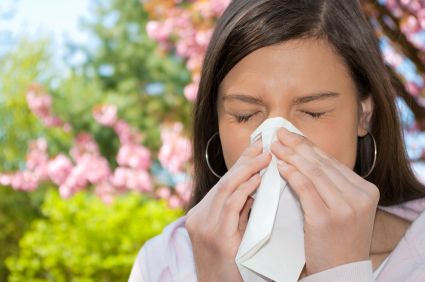 Are you one of the many millions that suffers with hay fever?
Well now is the time to get cracking on prevention rather than reaction! Anti-histamine medication is the usual treatment of choice for many of you but these can make you feel drowsy and taking anti-histamines long term will cause other health issues. By improving your immune response through natural methods, the reaction to your allergen, be it grass or tree pollen will be reduced – the body has it's own mechanisms for responding and given the right circumstances will be able to cope.
Seasonal allergies should be treated with supplementation from early spring in place of over the counter medications. Drugs block the effects of histamine but natural flavonoids 'quercetin' inhibit the release without any side effects.
A diet rich in Omega 3's and bioflavonoids is essential and foods to boost the immune system should be eaten in abundance to boost immunity and help alleviate symptoms.